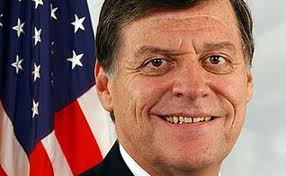 Congressman Tom Cole released the following statement after being appointed by Speaker John Boehner to the Smithsonian Institution Board of Regents.
"The Smithsonian Institution is an invaluable national resource for education and historic preservation.  Millions of visitors to Washington, D.C., have enjoyed free access to Smithsonian museums and benefitted from the opportunity to learn more about our national and natural history by viewing the institution's remarkable collection of artifacts.
"It's an honor to serve this distinguished organization, and I look forward to working with the Board of Regents to continue the Smithsonian Institution's prestigious legacy."
Vested by Congress with the responsibility for administration of the Smithsonian Institution, the Board of Regents is made up of the chief justice of the United States, the vice president of the United States, three members of the United States Senate, three members of the United States House of Representatives, and nine private citizens.
A former college instructor in history and politics, Cole holds history degrees from Grinnell College (B.A.), Yale University (M.A.), and the University of Oklahoma (Ph.D.).