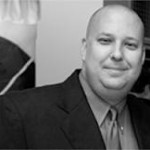 Republican National Committee (RNC) Chairman Reince Priebus announced today that Oklahoman Josh Kivett has been named an RNC regional political director.
"I am excited to announce new additions to our RNC Political team, a group of talented individuals who will serve as the Regional Political Directors for the 2014 midterm election cycle," said Priebus. "Serving under RNC Political Director Chris McNulty, the six Regional Political Directors will be responsible for coordinating the ground game operation and voter contacts across the country. Our new field operation is focused on building the party from the bottom up and engaging in communities where we haven't been. This will be the RPD's focus as they work to ensure Republicans are elected up and down the ticket in 2014 as we strengthen the Republican Party in all states and territories.
"We have a lot of work to do to build out our new ground game and welcome new voters following the 2012 election cycle. I am confident that these Regional Political Directors will be able to help Republicans win new seats in the House, win back the Senate and elect Republican legislatures and governors in all 50 states and territories."
Josh Kivett – North Carolina/South Carolina/Georgia/Florida/Alabama/Mississippi/Louisiana/Arkansas/Oklahoma
Josh Kivett has nearly 15 years of experience in political and communications management, including a long history in Oklahoma and Georgia electoral politics. As a partner at Connect Strategic Communications and the Jamison Group, Inc., his clients have included legislative, congressional, senate, and presidential campaigns. He previously served as the Campaign Manager for U.S. Senator Jim Inhofe and as the Executive Director of the Oklahoma Republican State House Committee.
Kivett joins former GOP State Chairman Matt Pinnell at the RNC; he previously was named to head the party's state chairmen's group.