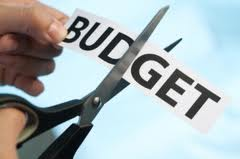 From The Insurance Department
Oklahoma Insurance Commissioner John D. Doak today announced that a final accounting of Insurance Department expenditures revealed his administration spent nearly $675,000 less during 2011, his first year in office, than the Insurance Department spent in calendar year 2010.
For the 12 months ending Dec. 31, 2011, the Insurance Department spent $11,160,855.28 compared to $11,833,228.01 in 2010, a total savings of $672,372.73 from year to year. Doak attributed the savings to efficiency efforts initiated by his administration upon taking office in January 2011.
"I've pledged to run government more like a business, and in business you try to make every dollar count," Doak said. "Efficiency is the name of the game, because Oklahomans deserve fiscally responsible government."