Staff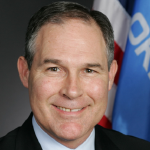 Attorney General Scott Pruitt and Congressman James Lankford on Tuesday commended the U.S. Supreme Court's decision to review an Oklahoma company's religious liberty challenge to the Affordable Care Act.
The Supreme Court granted review to Hobby Lobby, which is challenging the Affordable Care Act's mandate that employers offer health insurance coverage for services such as abortion inducing drugs that conflict with their religious beliefs.
"The U.S. Supreme Court's decision to review Hobby Lobby's legal challenge to the Affordable Care Act is a victory for the company, the Green Family, and for all of us engaged in the fight to protect religious liberty," Pruitt said. "Our Founding Fathers created a system to protect Americans' religious freedom from an overbearing and intrusive government. It's clear the health care law's 'contraception mandate' goes against that very notion by requiring religious groups to violate their lawful beliefs and practices.
"The State of Oklahoma has supported Hobby Lobby and the Green Family by filing an amicus brief in support of their lawsuit, and we will continue to support them as the Supreme Court reviews this case."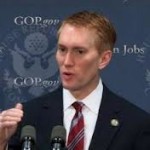 Congressman James Lankford praised the development as well, saying, "Today's Supreme Court announcement is another positive step for Hobby Lobby in their legal battle against this Administration's infringement of religious beliefs."
"No federal administration has the right to supersede the faith and beliefs of other Americans, based on the preferences and opinions of government leaders. Hobby Lobby currently faces more than $1 million per day in fines, if they do not submit to all of the Administration's preferences.
"Every day this Administration finds a new way to tell private business owners what they can sell, how they can sell it, to whom they can sell and now every health insurance option they are required to provide every employee," concluded Lankford.