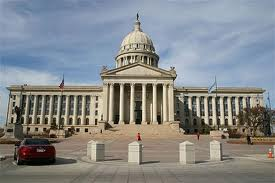 From The House Media Division
Legislation filed by Speaker Pro Tempore Jeff Hickman would ensure the state government no longer serves as a dues collector for labor unions.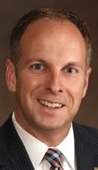 House Bill 3111 would eliminate automatic payroll deductions by state agencies for membership dues to the Oklahoma Public Employees Association (OPEA) and automatic payroll deductions by schools districts for contributions to an education employee association or union like the Oklahoma Education Association (OEA).
"With technology today, these payments can be made with bank drafts or automatic credit card charges just like we all use regularly for electric bills, cell phone bills, charitable contributions and many other regular expenses," said Hickman (R-Fairview). "There is no reason for taxpayers to continue picking up the cost of processing union dues with the budget as tight as it is when there are other options available to these associations that accomplish the same thing and have no cost to the state."
Hickman said while processing payroll deductions isn't costing the state millions of dollars, he believes legislators should be looking at all expenditures to see if modernization efforts can eliminate needless expenses so tax dollars can be redirected to priorities like public safety, education, transportation, and health and human services."
"When it is so easy to set up bank drafts or automatic credit card charges, there is no reason for taxpayers to keep paying to process these dues," Hickman said. "I hope the leadership and members of these organizations share my desire to be more efficient with the precious tax dollars that come from the hard work of state employees as well as all Oklahomans."
Hickman said the intent of this legislation is not anti-union, but is instead simply moving the state's employee associations to a different and more technologically modern method to collect their dues and getting state government out of the business of private associations.
"I have great respect for and a good relationship with many members of organizations like the OEA and OPEA," said Hickman. "This modernizes state government and takes advantage of the advances in financial technology that will allow unions to continue to collect dues in an efficient manner without the State of Oklahoma paying to be the middle man."
House Bill 3111 will be assigned to a House committee in the coming weeks to be considered for approval after the 2012 legislative session begins Feb. 6.