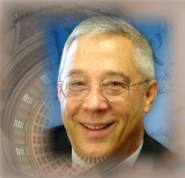 From The House Media Division
Rep. Charles Key is calling on state lawmakers to vote against a pay raise for judges that would also raise the salaries of all statewide officeholders.
"The pay raise, which was approved by the Judicial Compensation Board, goes into effect if lawmakers do not vote on it," said Key (R-Oklahoma City). "Therefore, I am drafting a resolution to have lawmakers vote it down. It is highly inappropriate for judges and statewide officeholders to receive raises when state services have been cut back dramatically due to the revenue shortfalls over the past several years. I am calling on legislative leaders to give this resolution a hearing and for state lawmakers to vote against these pay raises."
The raises would cost hundreds of thousands of tax dollars. State Superintendent Janet Barresi has already issued a statement saying she would not accept a pay raise.
"I commend Superintendent Barresi for her actions, but we must ensure that these pay raises do not go into effect," Key said.
Governor Fallin agrees with Key; recently, she said, "I do not think this is the right time to look at giving raises to statewide elected officials."