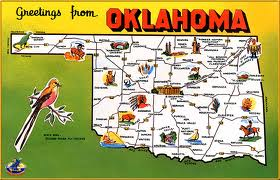 Gallup Politics
Gallup reports that Oklahoma is the seventh most conservative state in the Union.
The report follows a study of polling data that showed Mississippi remains the most conservative state in the union, and, along with Utah, Wyoming, and Alabama, is one of four states with 50% or more of its population identifying as conservative.
At the other end of the ideological spectrum, 40% District of Columbia residents and 30% of Massachusetts residents identify as liberal; all other states have a liberal population of 26% or less.