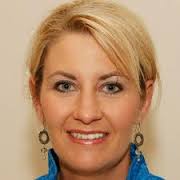 The Tulsa Regional Chamber of Commerce has unleashed its Republican face and former state lawmaker Skye McNeil, now the Chamber's spokesman, to criticize the Republican-led Legislature.
McNiel says Oklahoma is getting a black eye due to controversial measures such as efforts to ban AP History and to target gays and lesbians.
However, the Tulsa business chamber's staff is loaded with known Democrats who frequently promote controversial diversity programs that have been at times under fire from the state's GOP congressional delegation.
Tulsa Chamber President Mike Neal was criticized last year by the state's delegation after he held a fundraiser for Democrat U.S. Senate candidate Mary Landrieu while Republicans were seeking to win the U.S.
Senate.
Some state lawmakers often scoff when the Tulsa Chamber staff has promoted Democrat initiatives such as the expansion of Medicaid.
The article in the Tulsa World details McNiel's complaints:
http://www.tulsaworld.com/news/capitol_report/controversial-bills-giving-oklahoma-a-black-eye-tulsa-regional-chamber/article_cb1d19c5-0388-5cc1-8f95-a2b21ad73fe2.html