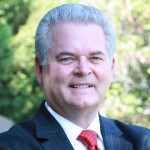 Governor Fallin today announced the appointment of Mark A. Stansberry, of Edmond, to the Regional University System of Oklahoma (RUSO) as a member of the Board of Regents. He succeeds Richard Ogden, who resigned. Stansberry will serve the remainder of Ogden's term, which expires in June 2019. The appointment requires Senate confirmation.
Stansberry previously served on the board of the RUSO from 2001 to 2010; from 2006 to 2007 he served as chairman.  He was appointed by then-Governor Frank Keating.
Stansberry is founder and chairman of The GTD Group, a company that works to help American businesses expand into international markets by providing services related to international trade and investment, technology management, research and development, government relations, educational consulting, energy consulting and environmental consulting.
He currently serves on the board of trustees at Oklahoma Christian University and the University of Central Oklahoma Foundation, where he has been honored with an annual endowed scholarship in his name for his role in supporting higher education in Oklahoma.
"Mark Stansberry is a long-time champion of higher education in the state of Oklahoma," Fallin said. "He is a successful entrepreneur, author and philanthropist who knows what it takes for students to be successful during and after college. I look forward to working with him as we move towards the goal of increasing educational attainment and improving our workforce in the state of Oklahoma."
Stansberry also served as a board member for The Fund for American Studies and is presently chairman-elect for Oklahoma Heritage Association, Gaylord–Pickens Museum.
He previously served on the board of regents for the University of Science and Arts of Oklahoma, where he was appointed by Governor Henry Bellmon. He also served on the board of visitors at the School of Public Policy at Pepperdine University; and the board of advocates for the Stephenson Cancer Center at the University of Oklahoma.
Stansberry served as chief executive officer and chairman of People to People International, a Kansas City based nonprofit that works to promote world peace through culture, education and understanding.
He and his wife, Nancy, have three grown children and six grandchildren.
Stansberry is a graduate of Oklahoma Christian University and is a member of the Western Oklahoma Hall of Fame.