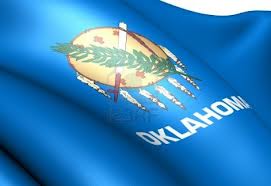 Oklahoma would be one of the world's top energy producers, even if it was not part of the larger United States, according to rankings released by the American Petroleum Institute.
"These rankings show Oklahoma is home to world-class resources," said Oklahoma Oil & Gas Association President Chad Warmington. "We must continue to pursue legislation and policies that allow for effective, responsible development of these resources."
Oklahoma would have ranked as the world's 18th largest natural gas producers in 2012, when it produced 5.15 billion cubic feet a day. That puts it ahead of countries like Mexico and the United Arab Emirates, as the fifth largest gas producer in the U.S.
The state produced more oil – 351,000 barrels a day – than all but 30 countries or other U.S. states or regions that year.
The rankings compiled by API used the latest available U.S. Energy Information Administration data to provide some global context to the U.S. energy revolution.
The Oklahoma Oil & Gas Association, which represents many of the state's largest energy companies, is an allied trade association of API.