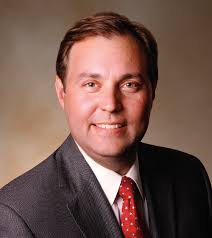 Senator Jim Inhofe today endorsed Chip Carter in the Republican primary for House District 85, saying Carter is a dedicated conservative who will work tirelessly to advance freedom.
"I've known Chip Carter for more than 20 years and count him as a friend," said Inhofe, R-Tulsa. "He worked on both my '94 and '96 Senate campaigns, as well as four years on my Senate staff.  Over the years he's worked with me to help transform Oklahoma from a state dominated by liberal Democrats to today's conservative state with strong Republican majorities.
"He was a true conservative before it was politically convenient, and he has never wavered in his commitment to advancing freedom and growing the economy.
"I know Chip to be an intelligent, dedicated, and principled person who will work tirelessly for those he represents," Inhofe continued. "I am proud to call him a friend, and I wholeheartedly endorse Chip for the election to the State House of Representatives."
"Having worked closely with Senator Inhofe, I know there's no one who works harder for Oklahoma or anyone who is more fearless when it comes to goring liberals' sacred cows," Carter said. "I greatly appreciate Senator Inhofe's friendship and support."
The Republican primary for House District 85 will be decided on July 14.
Carter is a longtime leader in conservative causes. In 2001, he managed the successful campaign to adopt a right-to-work law in Oklahoma. In 1996, he served as the assistant national political director and assistant press secretary for Steve Forbes' Republican presidential campaign.
Carter also has over 20 years experience as a leader in corporate affairs, including work in public relations, private investment, and real estate development.
Carter serves on the Board of Trustees for the Oklahoma Foundation for Excellence and the Greater Oklahoma City Chamber Board of Advisors. He is a member of the Economic Club of Oklahoma, a past president of the Downtown Club, and a member of the Board of Directors of the Quail Creek Home Owners Association.
Carter, 45, and his wife, Lori, an Assistant Attorney General, have one son (age 14) and two daughters (12 and 10). They are active members of Christ the King Catholic Church, where he serves on the Parish Council. Carter has a B.A. in Philosophy from Kenyon College in Gambier, Ohio.