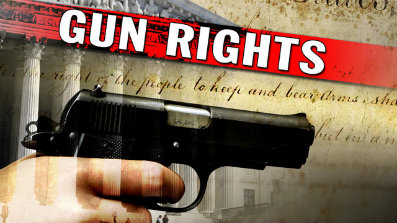 House Media Division
Oklahomans could soon have the right to openly carry a firearm under legislation approved by a House committee today.
House Bill 2522 would allow any individual who obtains a license to carry a firearm under the Oklahoma Self Defense Act to carry the weapon either openly or concealed.
State Rep. John Bennett, who co-authored the legislation, said it addresses many of the concerns raised when the open-carry issue was debated last year.
            "This is a great open-carry bill that answers the concerns raised by both sides of the aisle," said Bennett, R-Sallisaw. "My constituents have overwhelmingly stated they want an open carry law, and I am pleased to see this common-sense measure receive such strong support today."
            House Bill 2522 would allow an Oklahoma citizen to carry a loaded firearm for any legitimate purpose on his or her own private property. The bill prohibits a business from implementing policies that prevent citizens from having ammunition in a locked motor vehicle in a parking lot.
Under the bill, the lawful open carrying of a handgun pursuant to the Oklahoma Self Defense Act could not be designated by any municipality or other political subdivision as disorderly conduct, disturbing the peace or a similar offense against public order.