State Auditor Gary Jones has released the investigative report in to the Association of County Commissioners of Oklahoma (ACCO), ACCO Self Insurance Group (ACCO-SIG), and the ACCO Self-Insurance Fund ( ACCO-SIF).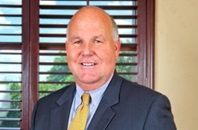 The key findings detailed in the 46-page report include:
Ÿ  ACCO appears to be subject to the Open Meeting Act and the Open Records Act. (Pg. 2)
●  Approximately 88% of ACCO's revenue is from public fund sources. Some of the funds received appear to have no direct relationship to the amount of services provided. (Pg. 5)
●  Evidence suggested that the former ACCO Executive Director and other ACCO personnel had conflicts of interest with the law firm housed in the ACCO-SIG/SIF building. (Pg. 9)
●  From January 1, 2010 through December 31, 2014, over 80%, or $13,857,143, of ACCO-SIG's claims litigation was assigned to the law firm housed in the ACCO-SIG/SIF building. (Pg. 14)
●  ACCO-SIG does not utilize their written litigation guidelines in the operation of the insurance program. (Pg. 14)
●  ACCO has no policies, procedures, or guidelines governing their credit card purchases. Between
January 2013 and March 2015 ACCO credit cards were used to purchase over $273,000 in travel, gifts, food, conference and party related expenses. (Pg. 26)
The investigative audit was requested by Oklahoma County District Attorney David Prater. A copy of the report was provided to him prior to its publication.
Here's The Oklahoman's report: http://newsok.com/credit-card-purchases-gifts-questioned-by-state-audit/article/5482031