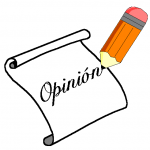 By Maggie
Obama is coming to Cushing for a Thursday morning photo op at the newly announced Keystone Pipeline hook-up to move oil to the Gulf – Houston area, I think.
After Obama nixed the Keystone XL Project, (of which only 50′ over the Canada-U.S. border needed his approval) which would have laid pipeline from Canada to the Gulf Coast, the project became the Gulf Coast Project, designed to begin with a hook-up at the Cushing facility.
The project did not need Obama's approval, but he's stopping by for a photo-op, nevertheless.The man is shameless.
Get ready America. He will try to tell you he supports this project. Keep in mind, his support begins at Cushing,  only because he cannot stop it.