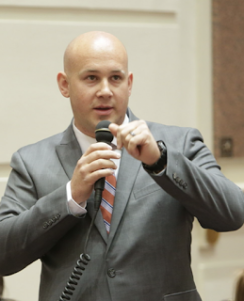 Senator Joseph Silk has been given the NRA's highest rating of A+ in his SD8 reelection bid.
Just 9 lawmakers received the highest A+ Rating from a field of over 130 races and over 200 candidates graded by the NRA this cycle within the state of Oklahoma. Senator Silk is currently running for re-election to State Senate District 5, representing McCurtain, Leflore, Pushmataha, Choctaw and part of Atoka Counties.
The A+ Rating is reserved to award only legislators who "not only have an excellent voting record on all critical NRA issues, but who have also made a vigorous effort to support and defend the Second Amendment."
Silk was co-author of HB2637, known as the Hunting Freedom Act, signed into law this year by Governor Fallin.