By Jason Doyle Oden
Members of Oklahoma's congressional delegation are, for the most part, agreeing with the actions President Trump took when signing an executive order temporarily restricting persons entering the U.S. from Iraq, Iran, Syria, Libya, Yemen, Somalia and Sudan.
Congressman Tom Cole agrees with the move to protect against terrorism.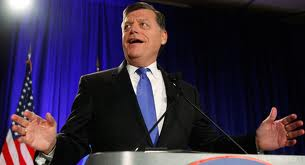 "President Trump's recent executive order temporarily prohibiting immigration from seven countries previously identified as terrorist havens and/or state sponsors of terrorism is clearly intended to protect the American people," said Cole. "The threat it seeks to contain is real. Indeed ISIL/ISIS has said it intends to slip terrorists into fleeing refugee populations and appears to have done so in the past."
Cole does believe the protests against the travel suspension have been blown out of proportion.
"However imperfect or uneven the initial implementation of President Trump's order, the reaction against it has been all out of proportion to its intent and impact," continued Cole. "Critics have described the order as a Muslim ban. It is not. It does not impact over 40 Muslim-majority countries. Some have claimed the order is illegal. It is not. While the courts will ultimately rule on this matter, it appears that the President is acting within the law and the recognized powers of the presidency. Some say the order is unprecedented. It is not. President Obama issued a similar "pause" on immigration from Iraq in 2011, while more intensive methods of vetting were devised and implemented to screen immigrants from that terror infested country. Finally, some have said the threat from these areas is minor. It is not. Indeed US forces are currently engaged in fighting terrorists in at least three of the countries in question – Iraq, Syria and Yemen."
Senator Jim Inhofe notes the countries listed in the travel ban were countries of concern during the Obama Administration.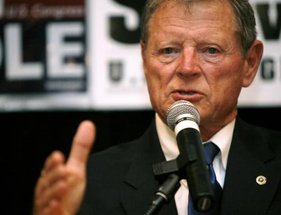 "President Trump's executive order follows through on the promises made on the campaign trail to secure our country and protect our citizens," Inhofe said. "This is not a Muslim ban, as the measure suspends all refugee admittance for 120 days and suspends the issuance of visas to nationals of seven specific countries for 90 days. Time and again terrorists have stated their intent to infiltrate refugee populations in order to spread their ideology and terror throughout the West, as has already happened in Europe. Furthermore, the pause on visa applicants for countries that Congress and the Departments of State and Homeland Security have determined as areas of concern to national security is reasonable given the unrest and state of instability in each of those countries. President Trump's measures are temporary and will allow for the new administration to review and strengthen our immigration programs. The administration should have delayed implementation of this order so that the agencies, airlines and foreign travelers could have prepared and made arrangements in compliance, but I am confident these issues will be addressed swiftly to reduce confusion and uncertainty. The Trump administration is comprised of well-respected experts, and it is imperative that Senate Democrats immediately allow for the confirmation of his cabinet picks so that the President's policies are well implemented. Throughout its history, the United States has been a beacon around the world for religious freedom and has welcomed those seeking refuge from persecution; our country will continue to be that beacon."
Congressman Frank Lucas supports the move as pro-active.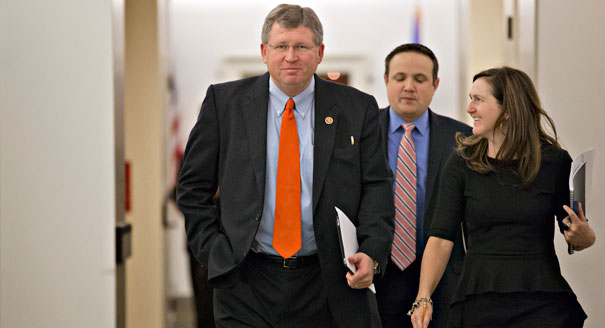 "When the FBI Director indicates that there are vulnerabilities in our country's ability to screen foreign entrants, the American people have a right to expect swift action by our government to remedy this issue," said Lucas. "Rather than asking in retrospect what we can do better in the aftermath of an attack, it's the duty and responsibility of our government to take every realistic precaution to properly screen all individuals, especially those from countries that are havens or state-sponsors of terrorism."
However, he would like more clarity as to the plans to strengthen the vetting process.
"While I support the goal of President Trump's executive order to strengthen America's national security, I believe the administration must further clarify their long term objectives and the manner in which they intend to implement these new travel restrictions."