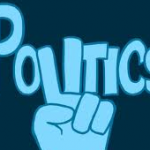 FRC Action PAC, the political action committee connected to the Family Research Council, has endorsed George Faught in the Republican primary for Congress in the 2nd District.
Connie Mackey, president of FRC Action PAC, made the following comments:
"Representative Faught is a strong conservative who will work to protect the freedom of Americans by advocating for a limited government. He championed pro-life causes in the Oklahoma House and is committed to strengthening the family unit.
"Faught's years as a small business owner and as a member of the Oklahoma legislature give him the experience necessary to fight for federal spending cuts and a lower tax burden on American families."