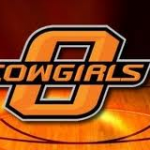 The Oklahoma State Cowgirls basketball team members are champions today, winning the WNIT Championship by defeating James Madison 75-68.
The Oklahoman reported: But the moments that really matter happened after the Cowgirls  clinched the win.
A season that will forever be linked to the tragedy of the November plane  crash that killed coach Kurt  Budke, assistant Miranda  Serna and program supporters Olin and Paula  Branstetter culminated nearly five months later with celebration.
Read more: http://newsok.com/wnit-osu-women-end-tragic-season-with-championship/article/3662615#ixzz1qkZeAwVL