President Trump has never shied away from stirring controversy through his Twitter account. Thursday morning was no different. This time MSNBC's Morning Joe anchor Mika Brzezinski was the subject.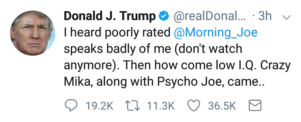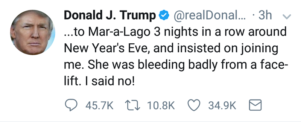 Senator James Lankford has become concerned at the lack of civility in the current political dialogue.
"I just chaired a hearing with the Capitol Police about safety and the June 14 shooting attack of Steve Scalise, Matt Mika, and Officers Crystal Griner and David Bailey. National and local leaders, including our President, should model civility, honor, and respect in our political rhetoric. The President's tweets today don't help our political or national discourse and do not provide a positive role model for our national dialogue," said Lankford.