By OCPA President Jonathan Small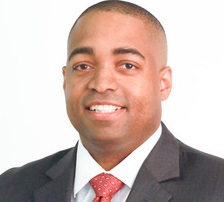 At any given time, there are several thousand Oklahoma children in foster care, often due to abuse or neglect. Others have been adopted from state custody, but in both cases, these children frequently have difficulty adapting to a typical school environment. They need a more nurturing and structured school environment, and thanks to bipartisan action by the Legislature this year, they're eligible to get it.
Senate Bill 301, sponsored by state Sen. AJ Griffin, R-Guthrie, and state Rep. Jon Echols, R-Oklahoma City, expanded the Lindsey Nicole Henry Scholarship Program to cover foster children and those who have been adopted out of state custody. Under the original program, created in 2010, children receiving special education services could transfer to a private school and be accompanied by a portion of the state aid dedicated to their education.
Now, foster kids and adopted foster kids will have the same opportunity. It is significant that this bill passed the House by a vote of 87-0 and the Senate by a margin of 43-0. Doing what's right for kids is not a partisan issue.
At a recent meeting at the Oklahoma Council of Public Affairs, Sen. Griffin said many foster kids have undergone severe emotional and even physical trauma. "Early childhood trauma impacts the brain forever," she said, noting that traditional schools often cannot dedicate the special attention to those kids that tailored schools can.
Where special education children eligible for Henry scholarships must be under an Individual Education Plan, foster children can qualify by being under an Individual Service Plan. And because many foster children have been moved from home to home or school to school, they do not have to have been enrolled in an Oklahoma public school the year prior for eligibility.
SB 301 "is not about saying that public education is bad," Sen. Griffin rightly points out. "I've never said that, and I never will."
Rather, she says, "the complex nature of these children's backgrounds demands that we do it differently for them," Sen. Griffin said. She noted that about 9,000 children are in state custody, all of whom would qualify for the program.
The new companion to the original Henry Scholarship program may be timelier than many imagine. Like many other states, Oklahoma is experiencing an epidemic of opioid addiction, and among those afflicted are parents. The rising toll from overdose deaths and court actions to remove more children from the custody of addicted parents is expected to further increase the number of children in foster care.
Significantly, the Legislature also voted to expand Oklahoma's other school choice program, the Equal Opportunity Education Scholarship Program, which gives tax credits to those who donate to funds that help children choose a private school education.
Legislation this year made more cap space available for a tax credit, which will help make more scholarship dollars available to families that choose a private school education. That program is entirely voluntary and uses no tax dollars.
Two school choice programs improved and thousands of young lives potentially made better as well. Not a bad outcome from the 2017 legislative session.
Jonathan Small serves as president of the Oklahoma Council of Public Affairs (www.ocpathink.org).