By OCPA President Jonathan Small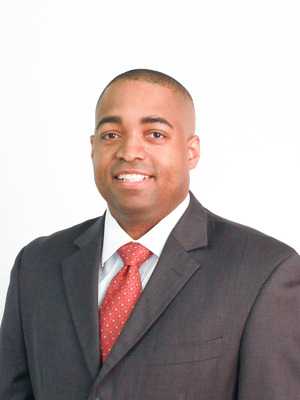 When it comes to state funding for public education, Oklahoma City Public Schools (OKCPS) and Tulsa Public Schools (TPS) get the biggest pieces of the pie.
But, rather than focus precious resources on classrooms supplies and teacher pay, our largest school districts have embraced spending dollars on non-teaching staff. Worse, both have embraced the distraction of public campaigns to rename schools. OKCPS also recently decided they should be ready to file a frivolous lawsuit claiming that the Legislature is inadequately funding education.
When you combine questionable spending and dangerous distractions, you get two large, dysfunctional districts at the expense of smaller schools and communities. When you can't manage the biggest line items in a budget properly, those big line items take away from smaller ones.
According to data from the Oklahoma State Department of Education (SDE), 37 percent of southwest OKCPS third-graders and 62 percent of northeast OKCPS third-graders failed their state reading test. Approximately 54 percent of OKCPS African-Americans currently attend a failing school. Approximately 42 percent of OKCPS Hispanic students currently attend a failing school.
Per-pupil spending at OKCPS is approximately $1,000 more per student than the state average. From the 1992-1993 school year to the 2013-2014 school year, OKCPS saw student increases of just 10 percent and teacher staff increases of just 11 percent, according to the SDE. That same time period saw non-teacher staff increases of 24 percent, or approximately 545 additional non-teachers.
TPS employs 22 individuals with salaries in excess of $100,000—several of whom have the job title "executive assistant." Even when adjusted for inflation, TPS per-student spending in 2016 ($12,180) is only down slightly from a decade ago ($12,261). But the money hasn't gone to teacher salaries or to classroom supplies. Between 1993 and 2014, TPS enrollment decreased by 3 percent and the number of teachers decreased by 4 percent—but non-teaching staff increased by 147 percent.
Despite these upsetting numbers, both districts have been distracted by the public debate over renaming schools that may or may not have been named after Confederate generals. They both say it's important to gather input from the community.
Here's an idea. Ask parents which of the following they'd prefer: (a) change the name of a school or (b) focus time, energy, resources, and taxpayer dollars on teachers and the classroom, especially in failing schools.
Questionable spending and dangerous distractions in Oklahoma's largest school districts not only hurt vulnerable students, they take away from smaller schools and communities. It's time for both districts to stop dangerous distractions and questionable spending.
Jonathan Small serves as president of the Oklahoma Council of Public Affairs (www.ocpathink.org).