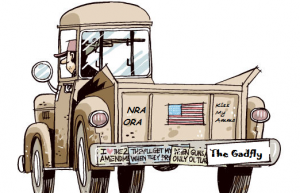 Mike McCarville
Granddaughter Faye is 22 today. All growed up. This little wisp of a lady is a certified nursing assistant at a Midwest City extended care facility.
Granddaughter Courtney has landed a job with Crest Foods in Midwest City.
Grandson Mike, wife Brandi and daughter Kaydnce are the new "parents" of a Lab puppy.
Grandson Colby is adding to his acreage in eastern Oklahoma County.
Grandson Kevin is enjoying driving his Dad's MiniCooper.
Son-in-law Howard continues to fight the effects of chemo in treatment of lymphoma. He's battled sporadic temperature spikes, naseau, dehydration and cold chills. Daughter Shelli took him to his cancer specialist yesterday and he was admitted to Baptist Hospital (again). Howard, a Vietnam vet, certified NRA firearms instructor and employee of a government contractor at Tinker Air Force base, is a tough dude. Our prayers are with him, Shelli and Kevin as they fight their way through this troubling time.
Yours Truly is on an antibiotic regimen, treatment for a slight upper respiratory infection. Coupled with all the meds I now take daily, the stack of pills is pretty high. I'm now able to walk Shadow for short distances, but still nothing like the mile-plus we used to walk each morning. The latest development in my (now) long-running health saga (open heart surgery last July 6th) is a bill for $23,637 from Oklahoma Heart Hospital for my five days of hospitalization for treatment of the potentially-deadly MRSA staph infection that developed after my second hospital stay. I thought about moving to Belize, but hell, they'd probably track me down there. One of the startling charges on the bill: $2,200 per day for the hospital room! And shall we discuss $1 aspirins and charges for single pills that about match what I pay for 30-day supplies of each? And what really ticks me off is that the hospital doesn't allow a patient to bring his own meds, so we get stuck for hospital-provided meds at extremely high costs.  All the bills for my medical care since July 6th total somewhere north of $380,000.