By OCPA President Jonathan Small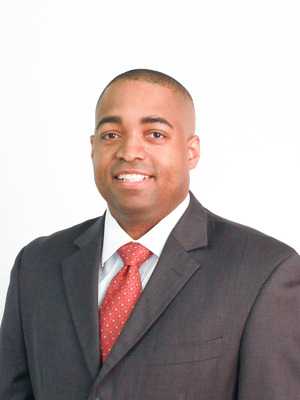 Thanks to actions of the Legislature and Gov. Mary Fallin, a program is helping the most vulnerable and saving taxpayers money.
The Oklahoma Equal Opportunity Education Scholarship program, enacted in 2011, gives individuals and businesses a tax credit for contributions made to scholarship-granting organizations that help kids afford a K-12 school option that better meets their needs.
It's a program helping homeless students and hearing-impaired children. It's helping bullied students and teenagers trying to overcome addiction. It's helping autistic students and students who need better guidance through life. It's helping the children of enlisted military personnel get an education they desperately need.
And it's doing all this while saving money for budget-conscious legislators.
As The Journal Record reported ("Study: Scholarship fund helps students, state budget") on Oct. 6, "The state budget saves $1.24 for every dollar of tax credit issued to the Oklahoma Equal Opportunity Education Scholarship Act, according to an Oklahoma City University study released Friday."
"The fiscal impact to the state is determined by comparing the tax revenue foregone through the credit with the tax expenditure as students move out of the public school system," the study says. "A careful review of the donations and scholarships provided through the state's three largest scholarship-granting organizations suggests a fiscal saving of $2.58 for every $1 in claimed income tax credits when all funding sources are included. Fiscal savings solely to the state budget are estimated at $1.24 for every $1.00 of tax credit issued."
Political scientist Greg Forster noted regarding the program, "It's a local version of a national story we find consistently in education research: school choice delivers better education for less money."
"Out of a total of 28 empirical studies (before the new one in Oklahoma) that have looked at this question, 25 studies find school choice saves taxpayer money. The other three find choice programs to be revenue-neutral. No empirical study has ever found that school choice is a net drain on taxpayers."
If helping vulnerable kids while saving money isn't enough of a win-win, here's a bonus: it's popular too. According to a statewide survey commissioned by OCPA and conducted by the firm Cor Strategies at the beginning of this school year, fully 65 percent of respondents support using tax dollars to send their child to a school of choice, while only 28 percent oppose.
And it's not just Oklahoma City and Tulsa. In the rest of the state, the tally is actually 65 percent to 27 percent.
So hats off to our state's political leaders for creating this important program.
Jonathan Small serves as president of the Oklahoma Council of Public Affairs (www.ocpathink.org).