By Congressman Tom Cole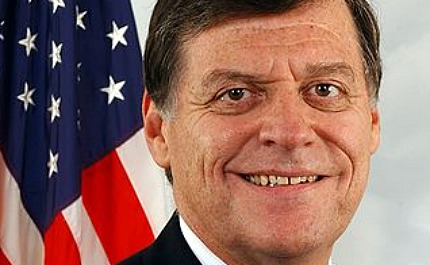 Congress has passed yet another continuing resolution to temporarily fund the government and avert a shutdown. The agreement secures funding to ensure the President's defense priorities can be met. It also ends a months-long impasse on spending priorities and provides for a path ahead to undo the damaging cuts that have hindered our armed forces and diminished our ability to meet security threats around the globe.
The bipartisan agreement passed last week includes a deal to bring total defense spending over two years to $700 billion and $716 billion, respectively. It reverses the caps on defense funding to ensure it matches the Trump Administration's request for fiscal year 2019. And it also breaks the parity that Democrats have demanded for non-defense discretionary funding – a demand that has damaged the process of moving forward with the appropriations process. The budget agreement include a $63 billion increase for non-defense discretionary for fiscal year 2018, and a $68 billion increase for fiscal year 2019.
In addition to fully funding the military, this budget agreement addresses domestic priorities for taxes, health programs, veterans, disaster relief and the federal debt. Over $40 billion in fiscal year 2018 and fiscal year 2019 will support National Institutes of Health research, combat opioids and support mental health programs. A number of tax credits are extended for small wind energy projects and other energy production. Health care programs like the Children's Health Insurance Program and Community Health Centers will receive reauthorized extensions and funding so that they continue to serve the millions of people that rely on them. Additionally, $6 billion is allocated over two years to fight the opioid addiction crisis crippling our communities, with money directed toward prevention programs and law enforcement operations. Funding for the Veterans Affairs' (VA) backlog issue is doubled at $4 billion over two years, which will help the more than 400,000 claims at the VA. Most importantly, this bill will give the people of Puerto Rico, Texas, Florida, the U.S. Virgin Islands and California the emergency funding they need to recover, repair and rebuild from last year's devastating natural disasters.
Despite this deal, the reality is that debt and the expensive interest on that debt is still being accumulated every year. We are still spending excessively on entitlements—particularly Social Security and Medicare – more than ever before. However, the long-term debt crisis on our hands is one that can only be solved by finding common ground and striking true compromise to deal with the drivers of our debt. There is hard and critical work ahead in order to fulfill promises made to older generations, preserve the same promise for future generations and pay down our massive debt.