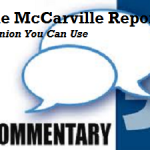 Experts at the Oklahoma Council of Public Affairs and the Mackinac Center for Public Policy today reminded Oklahoma City Public School administrators that they should be concerned with educating students, instead of quashing support for outside universities shown by students who wear their t-shirts to school.
"A school district where the reading achievement of the average student is abysmal (at the 32nd percentile relative to an international comparison group) really should be worrying about more important things than T-shirts," said Brandon Dutcher, OCPA vice president of policy.
"Oklahoma City students need to be able to read so they can learn about the Bill of Rights and the American tradition of liberty. They need to know the constitutional freedoms they possess, and not grow up thinking the government has absolute power to tell them what to do."
The school district is, unwittingly, teaching Cooper and his peers a great deal about freedom of expression.
"Freedom of expression is a principle that Cooper will, hopefully, learn as his education progresses. Sadly, school officials are teaching him today that such expression is only allowed when it's in support of the 'right' university," said Audrey Spalding, education policy analyst at the Mackinac Center for Public Policy.