Remembering The Life Of Newsman Jan Lovell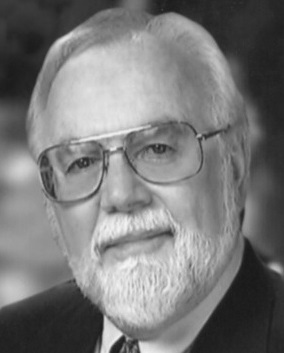 Oklahoma lost one of its journalism greats this week.
Television newsman and Oklahoma Journalism Hall of Fame member Jan
Lovell died early Wednesday morning after a long battle with lymphoma.
Lovell, who was 79, began his life-long career when he was just 15 years
old at KVSO radio in his hometown of Ardmore.  He worked at KNOR radio
in Norman in the 1950's while earning a degree in philosophy at the
University of Oklahoma.  He later worked in television news in Louisiana
and South Carolina, as well as in his native Oklahoma, including KWTV,
KTVY (now KFOR) and KAUT.
In 1981 Jan became anchor and state Capitol bureau chief for
OETA, presenting in-depth coverage of state government nightly on the
"Oklahoma News Report" and on Sunday evenings with "Legislative Week in
Review," featuring extended coverage of key debate and news events at
the Capitol. Fellow Capitol reporter Marie Price of the Journal Record
Legislative Reporter described the program as "must-see TV" for elected
officials, political junkies and reporters alike.
"He understood how important a job it is to be the eyes and
ears of the public and to explain what lawmakers and other officials
were doing and how it could affect them. He was trusted by those on both
sides of the political aisle, because he earned that trust. He was a
person of integrity and fairness, and that came out in Capitol reports
that were unmatched for their clarity, lack of bias and elegance of
language," Price said.  "Jan was generous with his time and knowledge
and was a great and patient teacher. He was also an open, warm-hearted
man with a wicked sense of humor-and my friend. I miss him terribly."
Former KOCO news anchor and reporter Ron Stahl was among
those remembering Lovell after learning of his passing.
"When I was covering the Capitol and I had a question, I
always knew I could go to Jan to find the answer," Stahl said.  "You
just can't buy that kind of experience any more.  Our state and our
media are poorer for the loss.  I can't think of anybody in journalism I
admired more."
As news of Lovell's death began spreading on social media,
friends, former colleagues and those who worked in politics, from both
parties, all echoed the same sentiment-Jan was one of the "good guys."
Mike McCarville, former broadcaster and editor and publisher of The
McCarville Report, was among them.
"Few reporters have the total respect of their fellow
reporters and the individuals upon whom they report. Jan was one of
them. Our paths crossed many times in the past 40 years or so-both as
fellow reporters and then Jan as reporter, me on the other side of the
fence. At all times, and in all things, he was the absolute
professional, friendly and polite, probing without being obnoxious,"
recalled McCarville.  "Those accolades aside, the bottom line for Jan is
that he was a fine human being, one with whom I was privileged to share
a few steps."
Lovell's work in broadcast journalism spanned more than half
a century.  Upon his retirement in 2001, OETA aired an interview with
the man many at the Capitol referred to as the Dean of the broadcast
press.  Reflecting on his career, Lovell said as a young man from a
small town in Oklahoma, reporting was a ticket to a world he never
otherwise would have been able to access.
"I've seen things that were exciting, that were frightening, depressing,
joyous.  It's been a very special kind of life, and I can't say that
I've regretted one minute of it."
No services will be held, but those who would like to honor Jan Lovell
are welcome to make contributions to the American Cancer Society in his
memory. ~ Malia Bennett



Short URL: http://mccarvillereport.com/?p=18936
Posted by
mikes1voice
on Feb 28 2014. Filed under
General
. You can follow any responses to this entry through the
RSS 2.0
. You can leave a response or trackback to this entry