The Oklahoma Council of Public Affairs is urging support for Senate Bill 609, the "Education Savings Account" measure.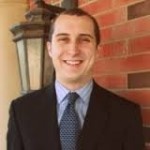 OCPA's Dave Bond, who heads its Impact arm, writes to supporters that action is needed:
"Senate Bill 609, by state Sen. Clark Jolley, is set to be heard as early as the week of March 2 by the full Oklahoma Senate.
"SB 609 allows parents of Oklahoma schoolchildren to use Education Savings Accounts (ESAs) to place their children in educational environments most suitable for their children — including environments outside the traditional public system.

"Many parents are currently trapped in a school district that may not match the unique needs of their child. Parents know best what their children need, and ESAs would expand parental options while also increasing per-pupil funding for students in public schools — all at no additional cost to taxpayers.
"Your senator is hearing from opponents of SB 609. Time is of the essence and they need to hear from you today that they should support it."