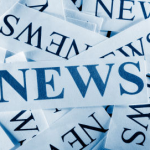 Former Senate President Pro Tem Mike Morgan has been convicted on a single count in his criminal trial, while attorney Martin Stringer has been acquitted of all charges against him.
The jury acquitted Morgan or were deadlocked on 61 other counts.
Jurors returned not guilty verdicts for all 29 counts faced by  Stringer.