Mike McCarville
Teen Correspondent, Oklahoma City Times 1957-58
U. S. Army 1958-61
507th U. S. Army Security Agency, Heilbronn, Germany
U. S. Army Engineer Center, Ft. Belvoir, Va, host of "Fort Belvoir In Review" on WWDC
Norman Bureau, The Daily Oklahoman-Oklahoma City Times
Police Reporter, Oklahoma City Times
State Staff, The Daily Oklahoman
Publisher, The Del City News
City Hall Reporter, The Oklahoma Journal
Courthouse Reporter, The Tulsa Tribune
Courthouse Reporter, The Norman Transcript
Senior Reporter, The Oklahoma Courier
State Capitol Correspondent, The Tulsa Tribune
Press Secretary, Governor of Oklahoma
Assistant News Director, KWTV-Channel 9 1971-72
Press Secretary, Bartlett for U. S. Senate 1972
Campaign Manager, Bartlett For U. S. Senate 1977
Executive Director, National Association of Business Political Action Committees 1980-86
President, Del City Chamber of Commerce 1975-76
President, United Cerebral Palsy of Greater Oklahoma City 1974-75
Contributing Editor, Writer's Digest
Contributing Editor, Sportscar Magazine
Contributing Editor, Speecherwriters Newsletter
Author, co-author, contributor – 12 books
Commentator, KOSU, Stillwater
Commentator, KGWA, Enid
Investigative Reporter, KTOK
Talk Show Host, KTOK
1999 Oklahoma City Broadcaster of the Year
Program Director, KTOK
Commentator, substitute host, NRANews.com/SiriusXM Satellite Radio
Founder, The McCarville Report
Founder, Byline Magazine
Founder, Ford-Mercury Owners Magazine
Editor/Publisher, The McCarville Report
Graduate, Midwest City Citizen Police Academy 2012
Inducted into the Oklahoma Journalism Hall of Fame 2013
Recipient of the 2015 Ronald Reagan Lifetime Achievement Award from the Oklahoma Republican Party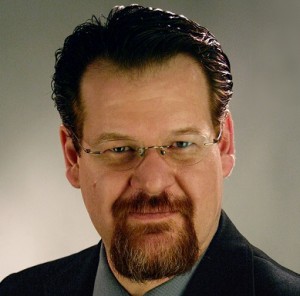 Jason Doyle Oden
Jason Doyle Oden is editor of The McCarville Report. Mike McCarville said Oden, known in professional broadcasting as "Jason Doyle," has been writing for the site and will now take on additional duties.
"Jason's years of experience in the news business, and covering politics and government, plus his Internet savvy, make him an ideal companion," McCarville said.
Jason grew up in Union City. It was an encounter with on air radio personalities which led him to becoming involved with the media throughout his career. He started as an intern at Oklahoma City's KJ-103 in the early 1990s eventually joining its top rated morning show. He moved to Kansas City to entertain and inform audiences there in the mid 1990s. He returned home in 2002 and returned to the Oklahoma City airwaves at KTOK in 2003, working there as a reporter when McCarville was an on-air host and station program director. Since then, Jason has been involved with local radio and television stations in various capacities, including political correspondent, business reporter, and content provider across the growing digital and social media platforms for those broadcast stations. He even spent a couple of years as a public relations/marketing director and Chief Information Officer for a local software company.
The award-winning broadcaster left the business at the end of 2014 to begin working as a freelance writer and media consultant. Jason writes about energy, business, politics, popular culture, and Oklahoma for various outlets, including OK Energy Today and the magazine Splurge.
He is the afternoon host at radio station 1520 KOKC on The Ride with Jason Doyle and Chad Alexander 3:00 p.m. – 6 p.m, weekdays.
Coffee, beer, and outdoor cooking are Jason's last remaining vices. He's a science fiction nerd and a history buff. Jason is married with three grown children and two grandchildren.