By Jason Doyle Oden
A trio of lawmakers from southeast Oklahoma are coming out against State Question 777. Rep. Brian Renegar, Donnie Condit, and James Lockhart issued a statement Monday asking voters to defeat the proposal.
"When people come to me and say they are voting this way or that on 777, their comments generally boil down to 'the corporate farms are for 777' or 'the humane animal groups are against it'," Renegar related. "I tell people to just set those notions aside and simply read the language."
Renegar's concern stems from the "compelling state interest" which must be satisfied under SQ 777. It has hard to pin down a legal definition of that term according to Renegar.
"We all know a judge will decide what that means. Will it be a judge from drought-stricken western Oklahoma or a judge from water-rich southeastern Oklahoma? SQ 777 is 'an invitation for litigation.'"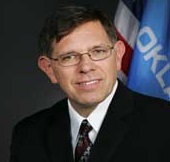 Condit is suspicious over the grandfather date included in the state question. He believes by setting it retroactively to December 31, 2014, the measure would be a back door means to repeal a law currently on the books.
"Now, why would the proponents of a constitutional amendment choose a retroactive effective date?" Condit asked.
He believes House Bill 1514 which regulates licensing requirements on concentrated animal feeding operations, is in the crosshairs of the state question because it became effective on November 1, 2015, nearly a year after the grandfather date.
Renegar also points out that if SQ 777 was in place, a past issue with castor beans being grown in Oklahoma might have been hindered creating a possible public safety issue. Castor beans are used to make ricin.
"If the language of SQ 777 had been in place when the Legislature passed the castor bean bill, it would have hindered, if not prohibited, this vital piece of legislation," said Renegar.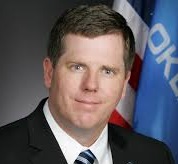 Lockhart is involved with ranching and rodeo. He feels the Legislature is already ag friendly.
"Animal rights groups have been a thorn in the side of rodeo contestants and slaughter facilities for years," Lockhart said, "but the 149 members of the Legislature are very conservative and very friendly toward agriculture. So to say that animal rights groups can go to the State Capitol and get legislation passed is simply not true. HSUS (Humane Society of the United States), for one, is not well-thought-of" at the Capitol. We don't need State Question 777 to protect agriculture."