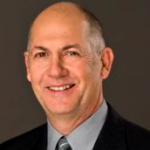 Governor's Office
Governor Fallin today announced the appointment of David Stewart, a business executive with experience in a variety of enterprises, as chief administrative officer of the Oklahoma Ordnance Works Authority (OOWA), which operates the MidAmerica Industrial Park in Pryor.
Stewart will be the third administrator of the (OOWA) which oversees the industrial park, succeeding Sanders Mitchell who headed the organization for 35 years before retiring earlier this year.  The authority, created as a state beneficiary public trust in 1960, owns and operates the 9,000-acre MidAmerica Industrial Park which is home to operations of nearly 80 companies, including Google, Solae, Airgas, Georgia- Pacific, Red Devil, and others.
"David Stewart is an experienced business leader and Oklahoma is fortunate to have him," Fallin said.  "I appreciate the efforts of the MidAmerica board in conducting an extensive search to identify a person with his record of success.  My top priority as governor is to create jobs and grow the economy in Oklahoma, and David is going to play an important role as chief administrative officer at MidAmerica.  I look forward to working with him and the MidAmerica board as we work to further utilize a terrific asset to help us attract more successful companies to Oklahoma."
Stewart is the former president and chief executive officer of Cherokee Nation Businesses, LLC and the wholly owned parent/holding company of the Cherokee Nation, which is charged with economic development, business diversification and with providing shared services across the Cherokee Nation's business entities.
Stewart has previously served as President of Sunbelt Fire Protection, Inc., and has provided accounting services to clients as a certified public accountant.
Stewart earned both his master's degree and bachelor's degree from Oklahoma State University.  He was certified in Oklahoma as a certified public accountant in 1978.
Stewart's appointment is effective immediately.  The compensation for the position will be set by the authority board.
Stewart lives in Tulsa with his wife Kim.  The couple has four children and one grandchild.