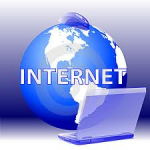 Paul Bedard
Washington Examiner
(Excerpt)
Bye bye Walter Cronkite, Brian Williams and Scott Pelley. Hello Google, Yahoo and Drudge.
A new Rasmussen Reports poll finds that traditional network news continues to fall as the nation's source for news. The internet now is a bigger source of news for Americans than network TV, by a point, 25 percent to 24 percent.
Cable TV is still king, with 32 percent of the 1,000 likely voters Rasmussen polled getting their news from that source. Newspapers barely register at 10 percent, and radio is the source of news for 7 percent of the country.