Mike McCarville
[Note: Few stories have generated as much interest, and as many comments, as this story from August 8. To read the comments, scroll down.]
Another "reduction in force" at KTOK has claimed morning show host Reid Mullins, an 8-year veteran in the slot.
Mullins has been with Clear Channel Radio for almost 15 years.
A year ago, a similar reduction claimed veteran Jerry Bohnen, the station's news director and a broadcasting icon in Oklahoma. He is now news director at the Radio Oklahoma Network.
Clear Channel has steadily reduced the KTOK workforce in recent years, dismissing veteran professionals with decades of service. Among those dismissed was longtime producer Jeff Gullett, a two-decade employee. Bohnen logged more than 30 years at the station.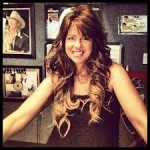 There's been no official word, but the grapevine says Kathi Yeager, who has co-hosted the morning show on Clear Channel's The Twister FM show, will replace Mullins. She is the wife of Tom Travis, director of programming for Clear Channel-Oklahoma City. Her co-host on The Twister, Joe Friday, apparently was cut as part of the reduction in force. The Twister, a country station, apparently will be automated.
Note: Mike McCarville is the former KTOK program director and afternoon show host. He retired in 2005.