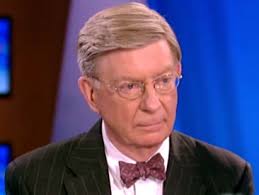 The State Chamber of Oklahoma hosts its annual Public Affairs Forum featuring a keynote address by Pulitzer Prize-winning syndicated columnist George Will on December 3rd.
The luncheon event will also feature a question and answer session with a panel of legislative leaders talking about their expectations for the coming session.
The luncheon is scheduled from 11:30 to 1:30 at the Cox Convention Center in Ballrooms C, D, E.