Mike McCarville
History intrigues me. Most of my television viewing, other than Thunder games or NASCAR races, involves history.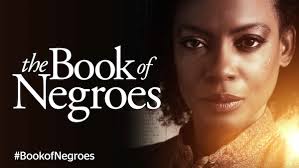 Recently, scanning channels, I stumbled upon a Black Entertainment Channel fictionary (based on a novel based on fact) that looked interesting, so I watched it. As it turned out, every compelling second of it.
The Book of Negroes.
It is an epic account of the life of protagonist Aminata Diallo, who was captured in her teens and spent most of her life in the States as a slave. Having spent most of her life in captivity, she longs to return to her homeland of Mali, which becomes a pivotal part of her character's story.
Aunjanue Ellis portrays Diallo in convincing flair. She is kidnapped as a child, sold into slavery (as is her daughter), starved, beaten, raped. She witnesses the murders of most of those close to her, including her best friend and her husband. She is brutalized by blacks, whites, colonists and the British.
She also is protected by blacks, whites, colonists and the British.
Ellis is a marvelous actress. The supporting cast includes Louis Gossett, Jr. and Cuba Gooding, Jr. Stellar actors.
There are parts of this series that are depressing, reflecting the depravity of which man is capable; there are other parts that are uplifting, reflecting the goodness one would hope to find in all.
If you have the opportunity, watch it.