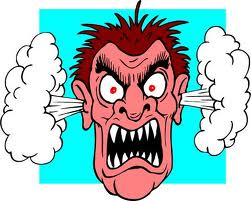 Mike McCarville
While Republican presidential candidate Ron Paul counsels patience and understanding, his Oklahoma "coordinator," Al Gerhart, continues to alienate, this time with a bullying, caustic attack on a Republican Party official and a threat that Paul supporters will "take you apart."
An email exchange obtained by The McCarville Reportshows Gerhart blowing his stack and threatening Lisa Shrieves, vice chairman of the Cleveland County Republican Party, because she didn't provide him with a copy of the party's delegate list as he demanded, instead referring him to a copy of it hanging on a wall available to anyone.
Last Friday, Shrieves responded to Gerhart's demand for the list with this email: Al, I am not in possession of the Delegate List.  The list is posted for viewing at the Headquarters located at 125 North Porter, as per the State Party Rules.  We will not be phoning or emailing lists in respect of my time, and the time of other volunteers who are generously giving countless hours of their time in the many other areas which are crucial for the preparation of the convention.  Thank you for your understanding. Blessings, Lisa Shrieves.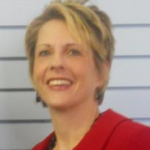 Gerhart's response, in which he threatens Shrieves as a "whipping girl" for the Paul campaign and threatens her with an unflattering article in the Sooner Tea Party's sarcastic, fiction-as-fact newsletter.
Lisa,
You  can easily get a copy and forward it or have the volunteer forward it to me.  And you will do exactly that.
I need not remind you that you are a party official that took the position in an election.  It ought to be pretty obvious by now that the Ron Paul supporters completely outnumber your supporters and I will have no problem making an official complaint against an official that refuses to return calls or emails to her party members on official Cleveland County GOP business.  If you are that busy, then resign your position and let someone do the job.
Now, all that stands between you and a howling mad pack of rather undisiplined (sic) Ron Paul supporters is my good will and respect for party officials.  You can do the right thing and share the list and most likely those Ron Paul supporters will find something else to focus on. Or you can be our whipping girl right up till the time that you find yourself tossed out of the Vice Chair position.  And you can count on a very through (sic) article about your lack of cooperation in the Sooner Tea Party newsletter on Sunday night.  Some of those editors and writers are Cleveland County residents, they will take you apart and make you the talk of the county.
About an hour ago I told some of the Cleveland County RP supporters to go down and photograph the list.  It would be a good idea to get a copy of the list to me before they get there cause once we go to that much trouble there really isn't a need to be nice.
Thank you for your understanding,
Al Gerhart
Oklahoma State Coordinator, Ron Paul 2012