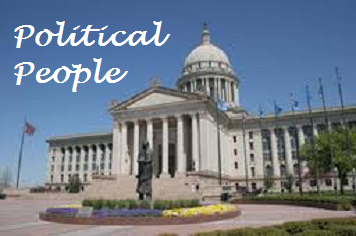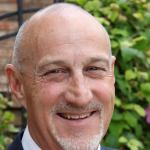 Republican Tim Wright, R-Broken Arrow, is a candidate in Senate District 33. Wright, 61, wants to put his proven business experience to work: I am not a politician, but it is time for people with real-world common sense and practical business experience to step up and help guide our state into a prosperous future. Wright has been married to his wife, Janet, for 35 years. They have two adult children and four grandchildren. A 1973 graduate of Oklahoma State University, Wright went on to create his own label converting company, ELT, based in Broken Arrow for 15 years, and employing more than 150 people at one point. He grew and expanded the company into a hugely successful business across the 50 United States and internationally. In the 1990's, Wright's company was named one of the 500 fastest growing companies by INC. Magazine two years in a row, and won awards for Most Promising New Business of the Year and Venture of the Year in Oklahoma. In 2008 Wright sold his business and dedicated his business knowledge to the development of Immanuel Lutheran Christian Academy in Broken Arrow, where he serves on the board of trustees and has been instrumental in their school expansion program. Wright said he opposes Obamacare and supports the 2nd Amendment and family values.
Insurance Commissioner John Doak joined Governor Fallin, Senator Bryce Marlatt and Albert Ashwood, Director of Emergency Management, in a tour of Woodward County's tornado damaged areas. I would like to thank the Governor for her support of the Woodward citizens during their time of need, said Doak, who was accompanied by former Senator Owen Laughlin who served the Woodward area for 12-years in the Senate and now is special counsel to Doak.
Congressman James Lankford continues to cut a pretty wide swath nationally, most recently as the author of an op-ed piece in Human Events. Wrote Lankford: A couple of weeks ago, President Obama stood among stacks of green oil pipe in Cushing, Oklahoma—the pipeline crossroads of America—for an 11-minute photo op where he claimed credit for a thriving domestic energy industry. Six hours later, the president spoke in Ohio and blasted oil and gas as "the energy of the past" and claimed we "can't simply drill our way out of the problem." It may be politically beneficial to praise oil and gas while in Oklahoma and then attack it in Ohio, but it doesn't help our nation become energy independent.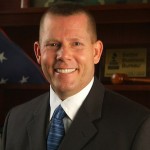 Former Marine and small business owner Kevin McDugle opposes Republican Senator Brian Crain in Tulsa's Senate District 39 with a predictable theme: He's more conservative than Crain. As I have mentioned while visiting with voters across the district, it's not enough that our State Senator has an 'R' next to his name, We need a State Senator who will consistently fight for faith, family, and freedom…because that's what it means to be a Republican" continued McDugle, the founder and CEO of Lawyer Marketing Services.
Jonathan Small of the Oklahoma Council of Public Affairs continues to point out ways Oklahoma can save money. In his latest column, he writes: The Oklahoma Horse Racing Commission (OHRC) should no longer receive a state appropriation. According to its website, "the Horse Racing Commission encourages agriculture, the breeding of horses, the growth, sustenance and development of live racing, and generates public revenue through the forceful control, regulation, implementation, and enforcement of Commission-licensed horse racing and gaming." Horse racing is an entertainment-related or specific industry endeavor (as are the Lottery Commission, Wheat Commission, Peanut Commission, Liquefied Petroleum Gas Research, Marketing and Safety Board, Construction Industries Board, and many others that are non-appropriated and entirely user-supported). Horse racing is not a core function of government, and should not be supported by general taxes on all Oklahomans. The OHRC should be operated entirely from fee revenue from participants. The potential savings from implementing such reforms would be more than $2 million annually.
Governor Fallin has approved an exemption from her state property tobacco ban for those in state veterans homes. New residents of the facilities will have to agree to live by the tobacco-free policy, but current residents will be exempt.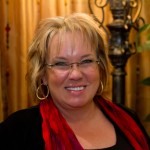 Ronda Vuillemont-Smith has filed to run in the GOP primary for Tulsa's Senate District 25 against incumbent Mike Mazzei.
District 25 needs consistent, conservative representation at the State Capitol. And we aren't getting that with our current State Senator, she said.