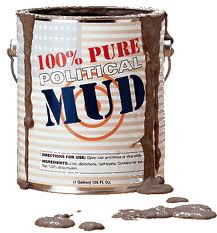 Daniel Halper
The Weekly Standard
The latest web ad from Barack Obama's campaign goes after Mitt Romney for not releasing more tax returns than he already has. The ad, titled "Mitt Romney's Tax Returns: When Will He Come Clean?," at one point flashes two words onscreen, "FELONS" and "TAX RECORDS."
The words, "FELONS" and "TAX RECORDS," are displayed onscreen for at least six seconds, so the Obama campaign wants to make sure its viewers see the words.
Given the title of the ad–and the subject–the ad wants viewers to consider that Mitt Romney might not be releasing more tax returns because, the Obama campaign is suggesting, he might be a felon. (Watch the ad here.)
This isn't the first time the Obama campaign has accused Romney of possibly being a felon. Last month, Stephanie Cutter, an Obama deputy campaign manager, said that Romney is either a liar or a felon.
The Romney campaign vehemently denies the suggestion and last time called on President Obama to apologize after those comments. And though Obama never apologized, the president's campaign had eased up on suggesting that Romney might be a felon.
Until today's spot.