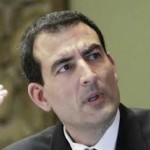 Staff
It's a strange race for mayor of Oklahoma City as Councilman Ed Shadid seems intent on proving a strange campaign will help him defeat incumbent Mayor Mick Cornett.
As previously reported by The McCarville Report, Shadid has already proved an extremely unorthodox candidate, known for his Green Party membership (http://mccarvillereport.com/archives/13661), his left-of-center kickoff rally (http://mccarvillereport.com/archives/14458), and his courtship of atheist voters (http://mccarvillereport.com/archives/15237), among other tactics unique for office seekers in Oklahoma.
This past week on the campaign trail, the Sierra Cub hosted a fundraiser for Shadid
(http://city-sentinel.com/2013/11/local-sierra-club-endorses-ed-shadid-for-oklahoma-city-mayor/) and Shadid issued a Thanksgiving message notable for its lack of religious references
(http://newsok.com/candidates-for-mayor-extend-holiday-greetings-to-campaign-supporters/article/3909039).
Still, nothing was more unorthodox than the mailer many Oklahoma City voters received from Shadid last weekend.
In the mailer, Shadid admits that he is in "long-term recovery" from "the disease of addiction."   This follows his recent admission in a speech to the High Noon Club that he was addicted to marijuana for "many years" (http://www.theokie.com/shadid-admits-marijuana-addiction-declines-to-reject-abortion-agenda-21-principles/). This admission came in the same week that Toronto Mayor Rob Ford was making national headlines for his own drug abuse issues.
Shadid addressed the issue in an interview with The Red Dirt Report today.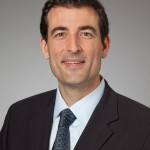 Shadid also admitted in the mailer that he went through a "difficult and heartbreaking divorce."   The mailer also features a prominent photo of Shadid and his ex-wife.  The caption to the photo does not identify that the woman in the picture is not his current wife.
According to the Oklahoma Supreme Court Network (OSCN), Shadid's divorce file is sealed by order of the court (http://www.oscn.net/applications/oscn/GetCaseInformation.asp?su bmitted=true&db=Oklahoma&number=FD-2004-6310). In the limited records available online and not under seal, there are references to "drug abuse patient records," "psychotherapy communications," a motion for an "alcohol assessment," "illegally obtained recordings," and an assertion by Shadid of his Fifth Amendment right against self-incrimination. But with the file under seal, there is no way for the public to better understand the context of these references.
In the mailer, Shadid also brags on the fact that he is a registered Independent and not a Democrat or Republican. However, in 2010, Shadid told The Oklahoma Gazette
(http://www.okgazette.com/oklahoma/article-7065-whats-it-like-for-independent-candidates-running-for-office-in-central-oklahoma.html) that he was not pleased to be a registered Independent, and that Oklahoma's election laws were unfairly keeping him from registering as
a member of the Green Party.   In that same article, he also expressed support for the views of the "Pirate Party."
Also in his mailer, Shadid said he will not work for "political party bosses." In 2011, when Shadid was elected to the City Council, Green Party patriarch Ralph Nader announced Shadid's victory to the supporters gathered at the watch party
(http://www.greenpartywatch.org/2011/04/20/ed-shadid-wins-council-seat-in-oklahoma-city/)
Nader also campaigned in Oklahoma City for Shadid during his unsuccessful campaign for the State House in 2010 as a member of the Green Party (http://www.greenpartywatch.org/2010/06/10/in-oklahoma-dr-edward-shadid-announces-historic-bid-for-state-house-seeks-green-party-endorsement/).